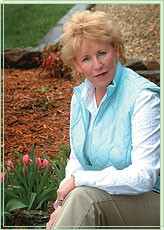 Nurturing DREAMS



Bev Lindsey helps Kansans map out for their greatest goals and preserve their most precious investments.



With 29 years of experience, Bev helps fellow Kansans invest and insure themselves so they may realize their true financial promise.



A Lifelong Plan for You

An Advisor Who Puts You First

A Brief Bio: Bev Lindsey
Current trends in debit- and credit-card fraud and how shoppers can help protect their personal information and financial accounts.

The retirement earnings test reduces Social Security benefits for younger beneficiaries whose earnings exceed annual levels.

Understand Social Security claiming strategies, longevity issues, and tax considerations to help maximize benefits.

Common valuation methods and how small-business owners can get the best price when selling their businesses.