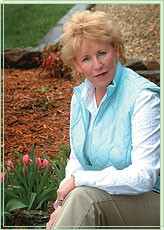 Nurturing DREAMS



Bev Lindsey helps Kansans map out for their greatest goals and preserve their most precious investments.



With 29 years of experience, Bev helps fellow Kansans invest and insure themselves so they may realize their true financial promise.



A Lifelong Plan for You

An Advisor Who Puts You First

A Brief Bio: Bev Lindsey
Balancing stocks and bonds can be a central part of building an investment portfolio. Find out how balanced funds follow a similar strategy.

Explore ABLE account requirements and potential benefits, including new saving opportunities under the 2017 tax law.

Explore the relationship between fuel prices and economic growth, factors that influence prices, and how U.S. production altered the global oil market.

Can a Roth IRA double as a college savings tool? Find out how a Roth IRA compares with state-based 529 college savings plans.