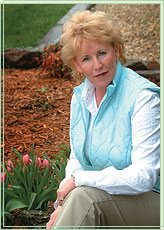 Nurturing DREAMS



Bev Lindsey helps Kansans map out for their greatest goals and preserve their most precious investments.



With 29 years of experience, Bev helps fellow Kansans invest and insure themselves so they may realize their true financial promise.



A Lifelong Plan for You

An Advisor Who Puts You First

A Brief Bio: Bev Lindsey
For years, the "4% rule" helped retirees make their savings last, but now a more aggressive withdrawal strategy might be the new norm.

This article looks at the "new normal," its effect on consumer behavior and the retail industry, and what that could mean for the economy.

Do you know the reasons why business owners might need to take the time to develop a thoughtful succession plan?

Did you know there still may be reasons to hold money market mutual funds despite low yields? Read this article to find out more.