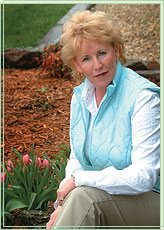 Nurturing DREAMS



Bev Lindsey helps Kansans map out for their greatest goals and preserve their most precious investments.



With 29 years of experience, Bev helps fellow Kansans invest and insure themselves so they may realize their true financial promise.



A Lifelong Plan for You

An Advisor Who Puts You First

A Brief Bio: Bev Lindsey
Explore the unique features and risks of indexed annuities and their potential role in investors' retirement income strategies.

This article outlines four elements of financial well-being and offers suggestions to strengthen financial wellness.

Learn the story behind the extreme volatility of "meme" stocks promoted through social media, including the risk for individual investors.

Small-business owners may need to think on their feet and visualize what a recovery might look like for their operations post COVID-19.