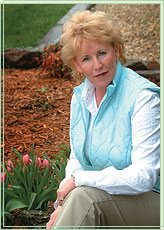 Nurturing DREAMS



Bev Lindsey helps Kansans map out for their greatest goals and preserve their most precious investments.



With 29 years of experience, Bev helps fellow Kansans invest and insure themselves so they may realize their true financial promise.



A Lifelong Plan for You

An Advisor Who Puts You First

A Brief Bio: Bev Lindsey
More than half of 401(k) participants invest in target-date funds, but are they right for everyone? This article provides an overview.

As policyholders age, life insurance could help supplement retirement income, support a surviving spouse, and/or leave a legacy.

Discover how indexed annuities work, including the risks and potential benefits of purchasing an indexed annuity contract.

Being named the executor of an estate can be an honor, but this overview shows why it can also be a difficult and time-consuming job.