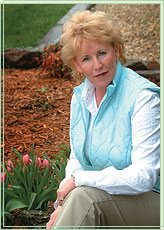 Nurturing DREAMS



Bev Lindsey helps Kansans map out for their greatest goals and preserve their most precious investments.



With 29 years of experience, Bev helps fellow Kansans invest and insure themselves so they may realize their true financial promise.



A Lifelong Plan for You

An Advisor Who Puts You First

A Brief Bio: Bev Lindsey
This article offers ideas to help investors focus on strategic decisions rather than react emotionally to the latest market news or movements.

The pandemic has underscored the importance of a well-stocked emergency fund. This article offers tips for building up a cash reserve.

Do you know the reasons why business owners might need to take the time to develop a thoughtful succession plan?

Optional riders that add living benefits to annuities might help retirees address two financial risks: outliving their savings and paying for long-term care.